COVID-19 INFORMATION:
Support Collectors is here to help during these difficult times.
Read our full statement ›
A Testimonial from Sara G.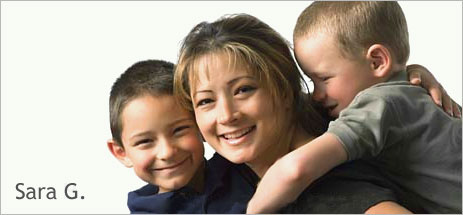 "I had exhausted all courts and literally hit a dead end. I was even told by the Clerk of the Court that I had no further recourse to collect support from my ex-husband, a deadbeat dad. Through your devoted efforts and your highly specialized team, payments started and are continuing."
Sincerely,
Sara G.
---
The next success story could be yours!
For over 20 years, Support Collectors has helped countless families just like yours recover the money they're owed, even when state agencies have failed. Learn more about how we work, or click here to get started ›