COVID-19 INFORMATION:
Support Collectors is here to help during these difficult times.
Read our full statement ›
A Testimonial from Melissa M.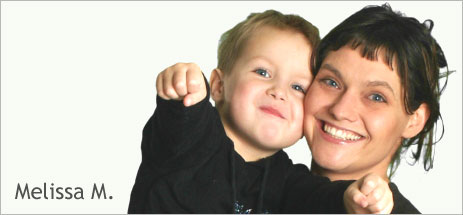 "I thought I would never see a dime of what was owed in back child support… After talking with a Support Collector representative, I felt more at ease and very comfortable with them handling my case…I never missed a day of work appearing in court…I have been very happy with the proceedings and the outcome of, what I thought, would never come to be. I have and continue to refer people to Support Collectors."
Sincerely,
Melissa M.
---
The next success story could be yours!
For over 20 years, Support Collectors has helped countless families just like yours recover the money they're owed, even when state agencies have failed. Learn more about how we work, or click here to get started ›