Success Stories
We've helped thousands of families improve their lives by collecting child support or spousal support they were due. Don't let an evasive spouse -- or deadbeat dad or mom -- prevent you from getting the support you need and deserve. Read how the right private child support collection and enforcement agency can improve your life.
Success Stories: Sara G.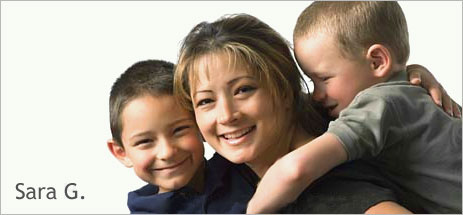 "I had exhausted all courts and literally hit a dead end. I was even told by the Clerk of the Court that I had no further recourse to collect support from my ex-husband, a deadbeat dad. Through your devoted efforts and your highly specialized team, payments started and are continuing."

Sincerely,
Sara G.,
All of these "success stories" are exact quotes from actual letters that we have received from current and former clients. Originals of all letters are on file in our office.