Success Stories
We've helped thousands of families improve their lives by collecting child support or spousal support they were due. Don't let an evasive spouse -- or deadbeat dad or mom -- prevent you from getting the support you need and deserve. Read how the right private child support collection and enforcement agency can improve your life.
Success Stories: Melissa M.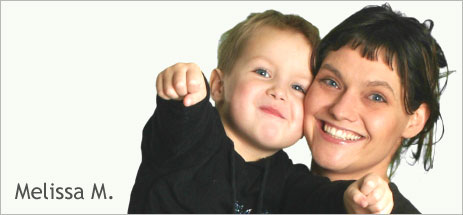 "I thought I would never see a dime of what was owed in back child support... After talking with a Support Collector representative, I felt more at ease and very comfortable with them handling my case...I never missed a day of work appearing in court...I have been very happy with the proceedings and the outcome of, what I thought, would never come to be. I have and continue to refer people to Support Collectors."

Sincerely,
Melissa M.,
All of these "success stories" are exact quotes from actual letters that we have received from current and former clients. Originals of all letters are on file in our office.